General Contractor Services
Expanding the Scope of Your Work and Improving Your Bottom Line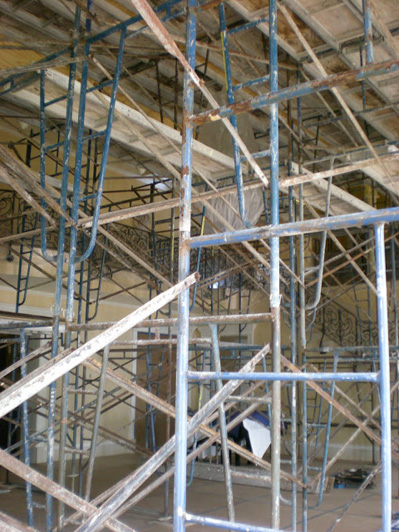 When your project calls for interior faux finishing, faux painting or exterior colored stucco and lime finishes, O'Guin's extensive technical knowledge and installation expertise ensures your project will be adequately staffed, properly supervised and will meet all scheduling and quality requirements.
Knowledgeable general contractors understand that "total cost" far outweighs the "lowest-priced bid". Therefore, consider O'Guin Decorative Finishes when your next project calls for unique and demanding interior or exterior faux finishing work.
Because we are so steeped in experience, using O'Guin delivers these additional benefits:
No-cost value engineering that can reduce your costs and improve your margins
Identification of opportunities to increase your scope of work, therefore increasing your revenue
Ensuring that installation sequencing with other trades, substrate preparation and timing requirements are correctly planned
---
"My project managers have asked me if O'Guin Decorative Finishes can deliver in a challenging construction environment. I tell them not to worry – O'Guin has never missed a deadline on any project and the results speak for themselves."
– Eric Morris – Vice President, BCB Homes
Contractors often leave the interior specialty finishes to a local or out of town interior designers, then pass the designer's specifications along to their painter.  This approach can lead to overlapping scopes of work and scheduling conflicts.  A better approach that eliminates overlap and scheduling problems, while offering better client value is to use the best artistic and technical knowledge and the best finishing crew in the region.  Use our Showroom as a "selection center" just as you would to choose your tile, cabinets, fixtures, etc. Keeping the work in-town and under your scope, the specialty finishes will be inserted into the project at the proper times, avoiding conflict between trades and scheduling delays, costing everyone money. Because O'Guins are responsive and close to the project, follow up repairs and last minute changes are also handled quickly.