About O'Guin Decorative Finishes
Who We Are, What We Do, and How We Do It
Artful craftsmanship since 1983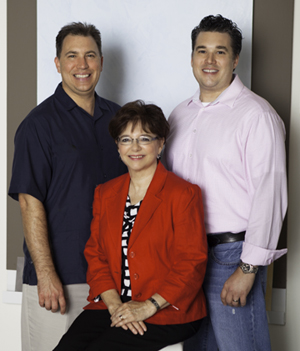 O'Guin Decorative Finishes specializes in interior and exterior authentic Italian plasters, domestic decorative textures and finishes and faux painting for discriminating clients.
Started in 1983 by Mike and Lynn O'Guin, we relocated from Northwest Indiana to Naples, Florida in 2002 to take advantage of the area's high-end growth. We are two generations of decorative artists recognized for our ability to produce the best wall and ceiling finishes in Naples and beyond. Our team has been internationally-schooled in artistic design and our technical knowledge of bonding, substrates and materials is second to none.
In addition to our extensive formal training, O'Guin works closely with the domestic and international suppliers of specialty coatings and plasters to stay abreast of the latest developments in material technologies, applications, and techniques.
Turning Inspiration Into Reality
We use a time-proven process that will assure the end result is consistent with the owner's desired vision:
Developing an understanding of the client's design and budgetary requirements
Establishing design concepts consistent with those requirements
Sample development and design selection
Detailed project planning
Project execution
Maintenance plan including touch-up kits and documented formula records for future re-installation
Long-term client relationships
For more information, please call us at 239.434.9999 or contact us via our website.
The O'Guin Difference
While there are painters, other faux finishers, and stucco contractors claiming they can produce out-of-the-ordinary faux finishes and decorative plasters, they may lack the artistic skill, creativity and depth of technical knowledge required to match the results achieved by the team at O'Guin Decorative Finishes.
The O'Guin family and the principal artists in our firm have over 100 years of combined experience in the decorative arts field. That depth of experience and the creative momentum formed by our "team" concept to designing finishes is rivaled by few companies in the nation.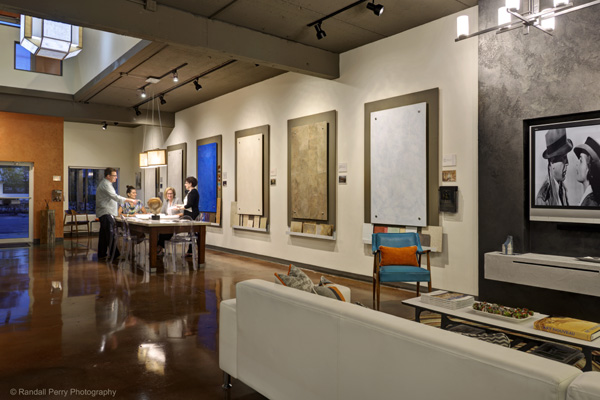 The Only Showroom/Studio of its Kind in Southwest Florida
Conveniently located in in Naples, our showroom/studio inspires imagination and allows the opportunity to explore materials and techniques that can bring unlimited possibilities to your project. Call 239-434-9999 to set an appointment.