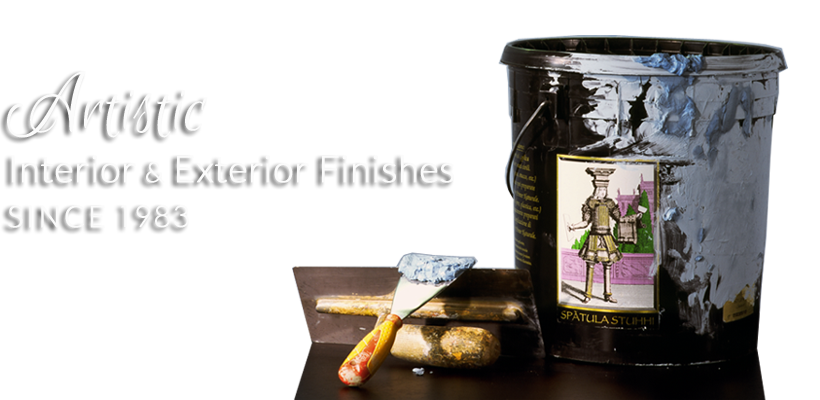 Combining Artistry, Craftsmanship, and Natural Materials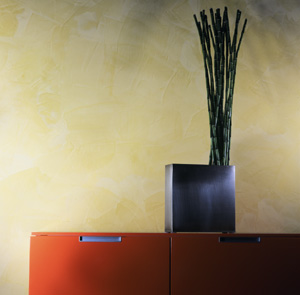 Working with architects, interior designers, homeowners, and general contractors, O'Guin Decorative Finishes in Naples, Florida combines artistic inspiration with unparalleled technical know-how. We create unique venetian plaster techniques and faux finishes for interior walls and install decorative lime plasters and lime paints on exterior walls. Our reputation as trendsetting decorative artists at the top of our trade is respected by clients and material suppliers alike.
We are known for an extensive body of work producing unlimited variations of faux finishes from classic and old world designs to the contemporary, clean designs and metallics sought by many of today's architects and designers. Whatever your taste and style, our broad range of Venetian plasters and faux painting techniques are sure to fit into your design concept. Utilizing the latest domestic and imported European materials, our finishes will make a visual impact as well as contribute to the indoor air quality of your home.
---
Our Specialties and Experience
O'Guin has been delivering one-of-a-kind decorative wall finishes to discriminating clients since 1983.
Interior faux finishes utilizing health-friendly materials and earth-based products
More than 25-years of experience with highly-durable and eco-friendly Italian plasters and lime paints
Venetian plaster artisans, master-schooled in Italy
Both contemporary and old-world faux finishes with unlimited combinations of textures and colors
Custom wall and ceiling murals, medallions and handmade wallpapers
Gold leafing and gilding
ArcusStone® cast stone profiles and trowel-applied veneer stucco
Consulting services for Architects, General Contractors and Interior Designers
Visit our Naples Showroom/Studio
For a first-hand look at examples of the finishes we can create, the materials we use and to explore how O'Guin Decorative Finishes can help you achieve truly unique results, stop by if you are in the area, or call 239-434-9999 to set an appointment.